Subscribe to all library from $5 per month and get unlimited access to all movies
Subscribe
Photos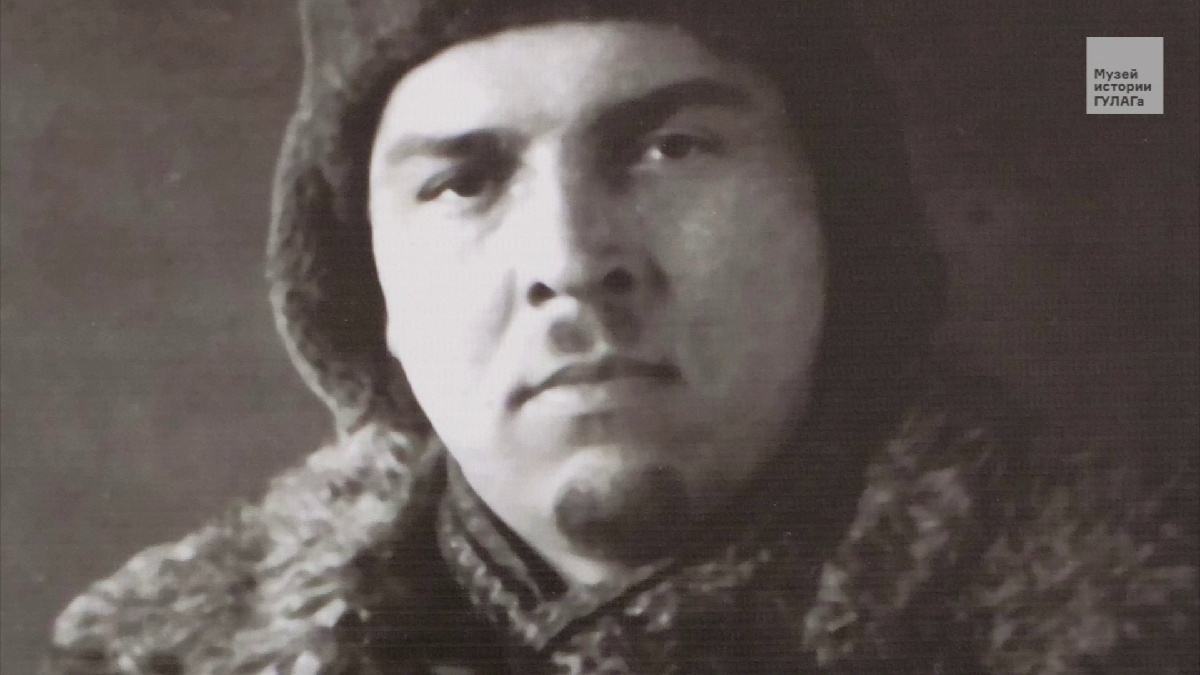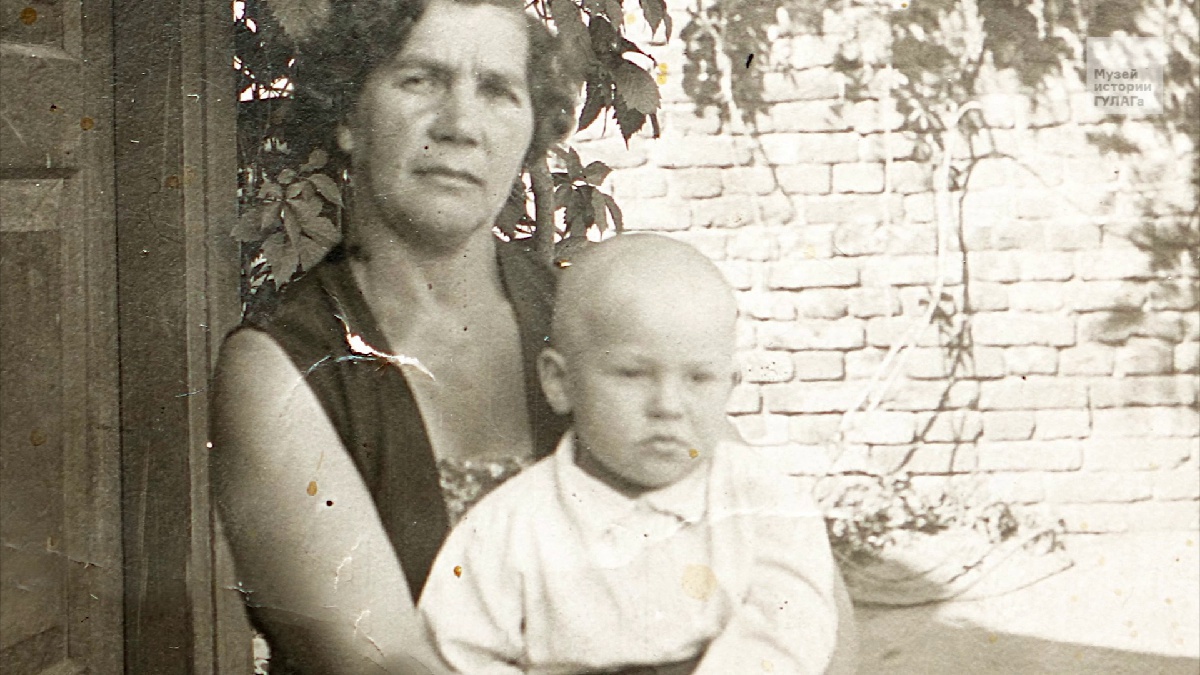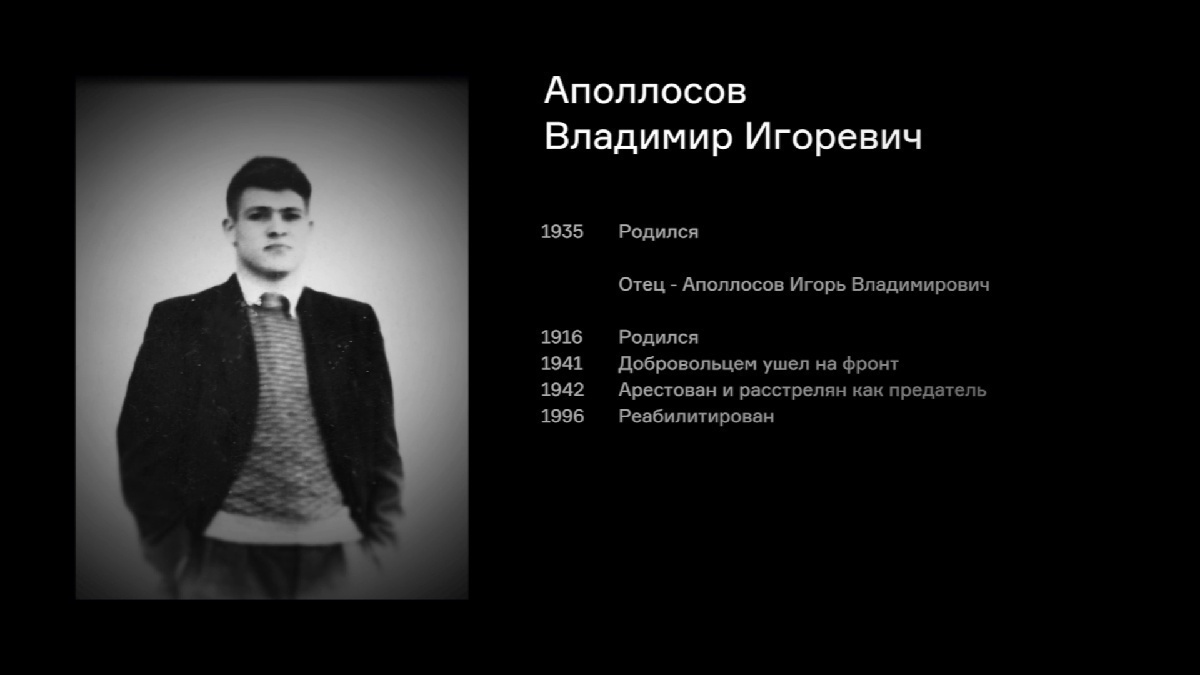 Details
Storyline
The project "My GULAG" of the Gulag history museum collects the memories of people who are put together in one film, consisting of many separate stories — an endless stream of human destinies, through which the mass repressions of the Soviet time passed. Eyewitnesses of these tragic events eventually leave us, and most of them do not leave evidence. That's why it's so important to record their memories. This is a movie that will not end until the last hero passes away.
Vladimir Igorevich Apolosov was born on March 22, 1935 in Kharkiv. Mother Tamara Grigoryevna Apolosova graduated from the Kharkiv Institute of railway transport engineers (currently the Ukrainian state University of railway transport) and after studying received a referral to Moscow. After moving, she worked as a Deputy head of the Biryulyovo station of the Moscow railway, and her father, Igor Apolosov, entered the geological faculty of the Moscow Institute of non-ferrous metals and gold.
In October 1941, a 5th-year student, Komsomol member and activist Apolosov could not stay away from the unfolding war - he enlisted as a volunteer and was mobilized to the front. At the front, he was almost immediately captured by the Germans, but he managed to free himself. In may 1942, Igor Apollos returned home, was captured, declared a traitor, convicted under article 58-1 "a" ("treason") and executed.
After the arrest of his father, little Volodya was sent to Stalingrad with his grandmother. In 1942, the Germans actively bombed the city and the Volga, so before the beginning of the battle of Stalingrad, Vladimir Igorevich and his grandmother had to go to relatives in Kazan.
After the shooting of his father, the entire family was immediately subjected to severe reprisals. Grandfather Vladimir Petrovich Apollos was arrested and during interrogation, badly beaten, then suddenly died. Vladimir Igorevich's mother was convicted under article 58-1 " b " and almost sent into exile for 5 years, but an employee of the district Department of the NKVD intervened, who felt a personal sympathy for her. Instead of exile, Tamara Grigoryevna moved to the Kollezhe station in the Kashirsky district of the Moscow region, settled on a construction site in a barrack and worked as a head teacher at a road technical school. Vladimir Igorevich's grandmother was sent to Kazakhstan. He was saved from exile with his grandmother by his mother's sister, who registered him in a sanatorium for tuberculosis children, where he lived until 1943, when his mother took him to her house.
On January 8, 1944, fate again overtook the Apollos family. Tamara Grigoryevna was arrested and together with her son sent into exile in the Krasnoyarsk territory. First, Vladimir Igorevich and his mother went to Butyrskaya prison for transfer, and then went to Siberia in Stolypin wagons. Upon arrival in Kansk, they were unloaded in the forty-degree frost. Sixty kilometers from Kansk to Aban, the mother walked, and Vladimir Igorevich, along with other exiled children, was carried by local peasants on a sledge. In Abana, Tamara Grigoryevna worked as an accountant in the riding Department. In 1946, she married pilot Joseph Ivanovich Borisenko for the second time. In 1948, she was released from exile, received a passport, and together with her husband and son moved from Aban to Krasnoyarsk.
Vladimir Igorevich felt the consequences of his father's arrest and execution all his life: he was "hounded" by his classmates at school, accepted and expelled from the pioneer organization, issued and immediately removed the Komsomol badge, and in 1959 was expelled from the technical school for "bad behavior".