Subscribe to all library from $5 per month and get unlimited access to all movies
Subscribe
Photos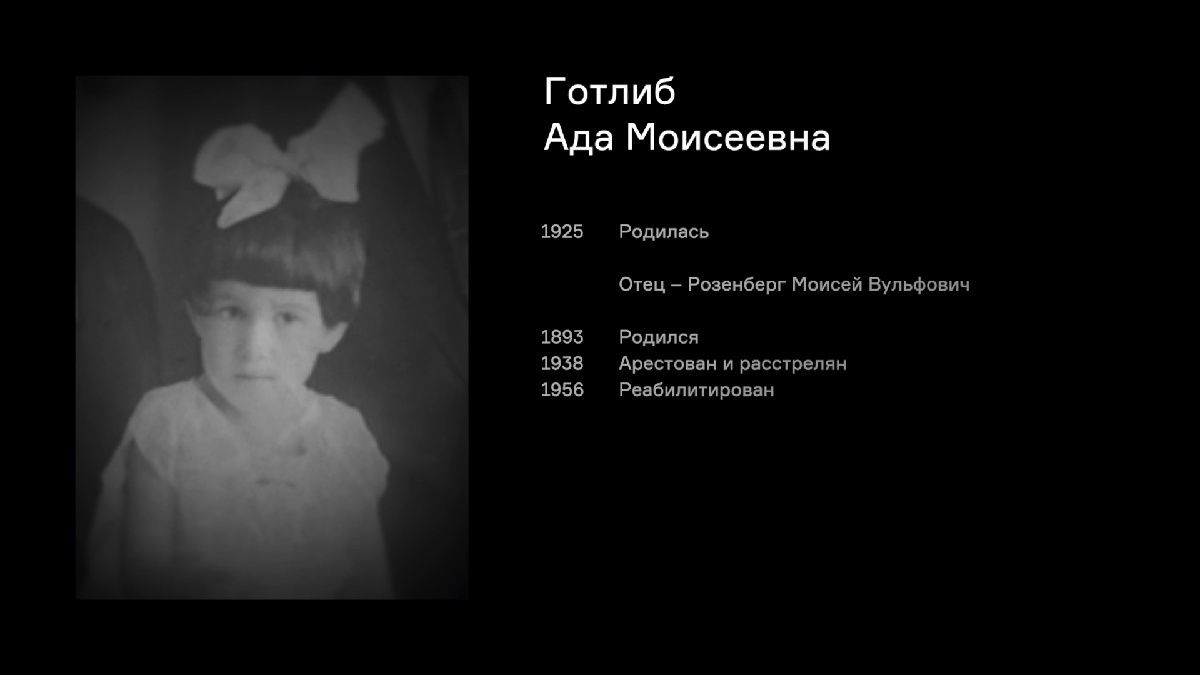 Details
Storyline
The project "My GULAG" of the Gulag history museum collects the memories of people who are put together in one film, consisting of many separate stories — an endless stream of human destinies, through which the mass repressions of the Soviet time passed. Eyewitnesses of these tragic events eventually leave us, and most of them do not leave evidence. That's why it's so important to record their memories. This is a movie that will not end until the last hero passes away.
Gotlib Ada Moiseyevna was born on December 31, 1925 in Sretensk, Chita region in the family of Rosenberg employee Moisey Vulfovich (1893-1938) and Rosenberg housewife Valentina Venediktovna (1905-1980).
Until the early 1930s, the family lived in the far East. in 1934, they moved to Novosibirsk, where Ada Moiseevna's younger brother Vladimir was born in the same year. My mother worked as a seamstress, and my father worked several jobs.
In 1937, relatives of the Rosenbergs began to be arrested. December 16, 1937, on his birthday, the first time came for Rosenberg MV after a conversation deep in the night, he was released. Re-arrest took place on January 14, 1938. Ada Moiseevna's father was convicted under article 58 and shot on January 28, 1938.
After graduating from school in 1943, Ada Moiseevna entered the Novosibirsk state medical Institute. Her mother remarried to Viktor Abramovich Tsank (1900-1981), with whom she lived until her death.
In 1948, Ada Moiseevna married Gottlieb Leo Oizerovich (1922-1979), a journalist. In 1950, their son mark was born.
Ada Moiseevna worked as an otolaryngologist in children's polyclinic No. 5 until she was 70 years old. Novosibirsk's. Lives in Novosibirsk.
Rosenberg M. V. was rehabilitated in 1956.