Subscribe to all library from $5 per month and get unlimited access to all movies
Subscribe
Photos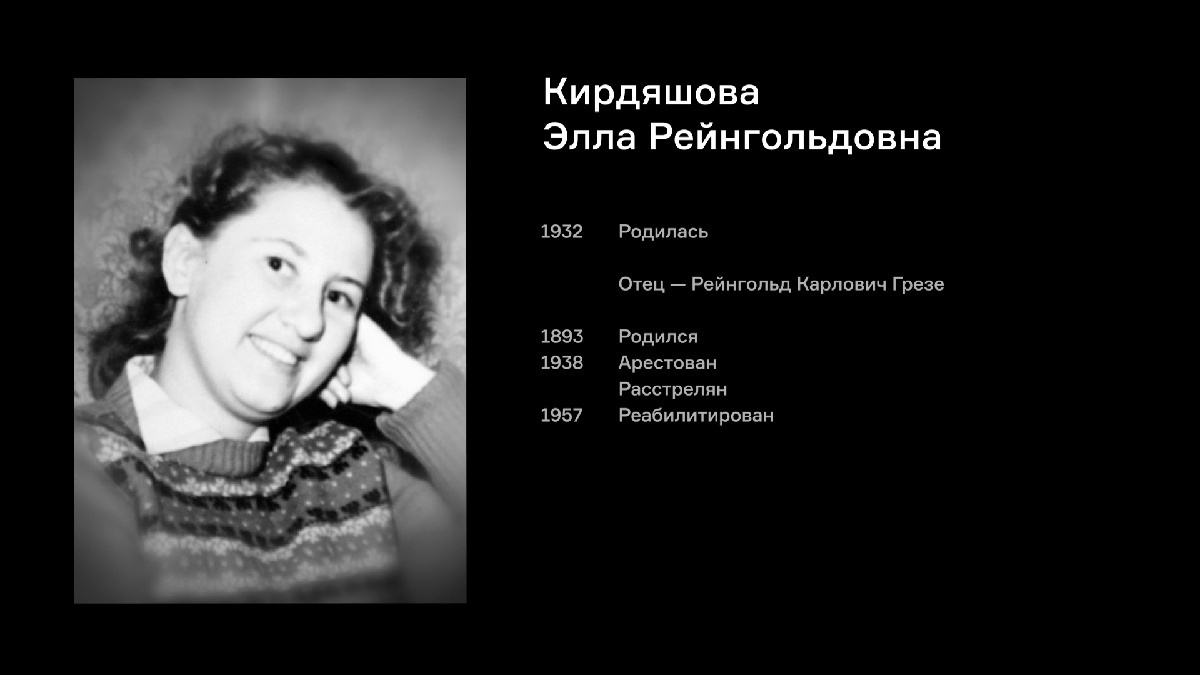 Details
Storyline
The project "My GULAG" of the Gulag history museum collects the memories of people who are put together in one film, consisting of many separate stories — an endless stream of human destinies, through which the mass repressions of the Soviet time passed. Eyewitnesses of these tragic events eventually leave us, and most of them do not leave evidence. That's why it's so important to record their memories. This is a movie that will not end until the last hero passes away.
Ella Reingoldovna was born into a working-class family in Moscow in 1932. Her father, Reinhold Karlovich Grese, a Latvian by birth, participated in The civil war on the side of the Bolsheviks and was repeatedly awarded for good service. After the establishment of Soviet power, Reinhold Karlovich did not return to his native Riga and remained in Moscow. He managed to get a position as a shop foreman at the plant. Lepse despite the fact that he had no education. Ella Reingoldovna's mother, Olga Ivanovna, was from a working-class family of an electrician. The family lived modestly enough, but not in poverty. No objective reasons were not preceded by an arrest.
However, on March 3, 1938, Reinhold Karlovich was arrested and charged with espionage. He was isolated, and for a long time his relatives did not know his fate. The arrest of her father did not have a strong impact on the position of his relatives in society: despite the fact that Olga Ivanovna was the wife of an Enemy of the people, she was able to get a job in the Ministry of mechanical engineering: this allowed the family not to be poor, and during the great Patriotic war provided them with a safe stay in evacuation.
After the death of Stalin and the beginning of criticism of the cult of personality, Ella Reingoldovna sent a letter to the Prosecutor's office asking to review the case of her father. So in 1957, Reinhold Karlovich was rehabilitated due to the lack of evidence of a crime. Later, his daughter was able to find out the circumstances of her father's death: he was shot two and a half months after his arrest, on may 16, 1938, at the Butovsky firing range.