Subscribe to all library from $5 per month and get unlimited access to all movies
Subscribe
Photos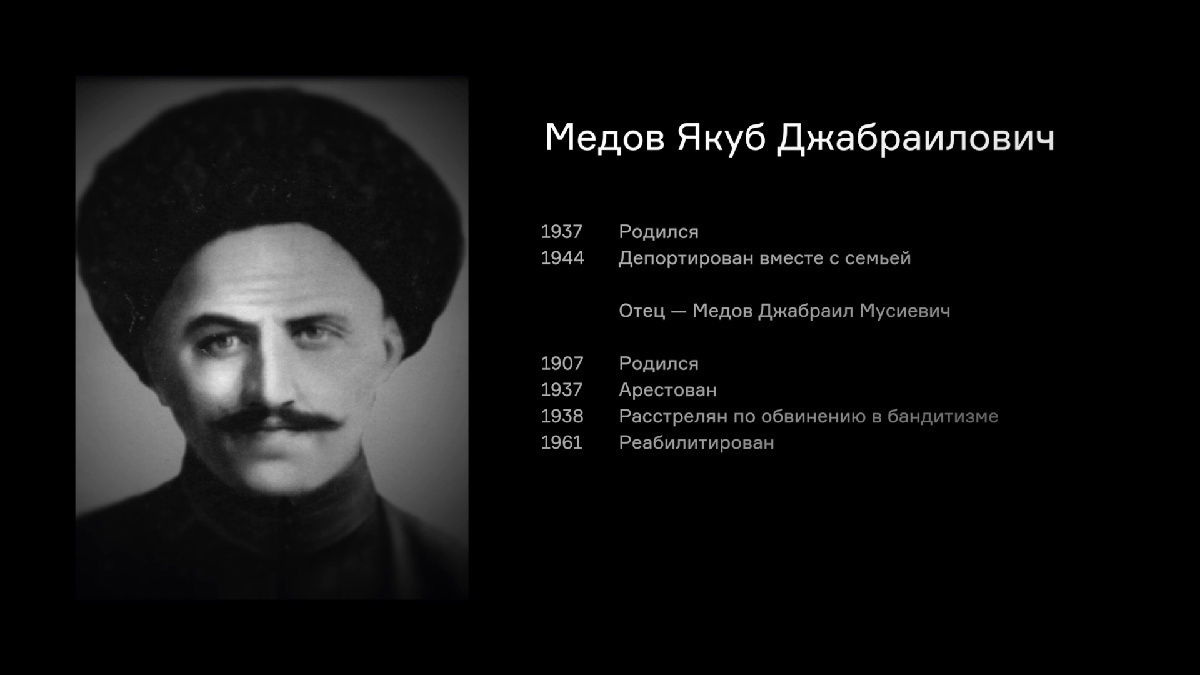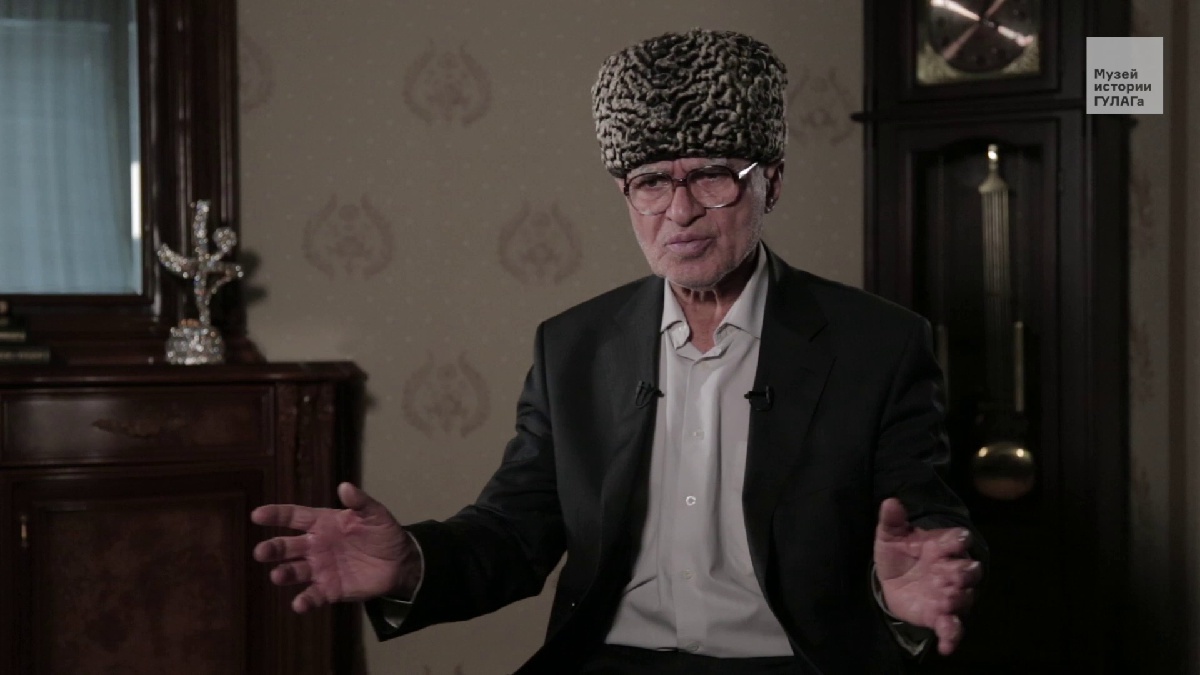 Details
Storyline
The project "My GULAG" of the Gulag history museum collects the memories of people who are put together in one film, consisting of many separate stories — an endless stream of human destinies, through which the mass repressions of the Soviet time passed. Eyewitnesses of these tragic events eventually leave us, and most of them do not leave evidence. That's why it's so important to record their memories. This is a movie that will not end until the last hero passes away.
Medov Yakub Dzhabrailovich was born in 1937 on the territory of Ingushetia, in a family of simple farmers-Dzhabrail Musievich and Lemka Beksultanovna. August 1937 forever separated the young Yakub from his father-Dzhabrail Musievich was arrested for aiding criminals and placed in a prison in Grozny. On January 20, 1938, Dzhabrail Musievich was shot for banditry, but his fate became known only after 13 years – all this time the family was waiting for his return. It was only in 1961 that he was rehabilitated.
On the morning of February 23, 1944, armed soldiers came to the Medovs and gave them only 20 minutes to get ready. So the Honey family was among those deported from Ingushetia to the village of Novocherkassk in the Akmola region. For two weeks they were transported in closed, poorly heated cars. Many Ingush, including Yakub's relatives, died during the deportation. The reason for the eviction was potential collaboration with the Germans.
The new home of the Honey family was a feeble barrack, and then a dugout, in which they had to huddle vvosmerom. In the spring of 1945, they managed to move from Novocherkassk to Atbasar, and in 1947-to Dzhambul. There the young Yakub went to the first class, was a pioneer and Komsomol member.
In 1956, Ingushetia was restored as a Republic, and Yakub Dzhabrailovich received the right to leave the place of exile. After graduating from ten classes, he did not pass the final exams – he was in a hurry to return home. Yakub Dzhabrailovich decided to continue his education in Vladikavkaz. And at the end of may 1957, he arrived in Grozny, where he entered the pedagogical Institute. After 1962, Yakov Dzhabrailovich worked as a school Director and teacher of the Ingush language.
Only in 1992, the Medovs received monetary compensation as special settlers. But it was not comparable to what the family had to go through during the years of deportation.