Subscribe to all library from $5 per month and get unlimited access to all movies
Subscribe
Photos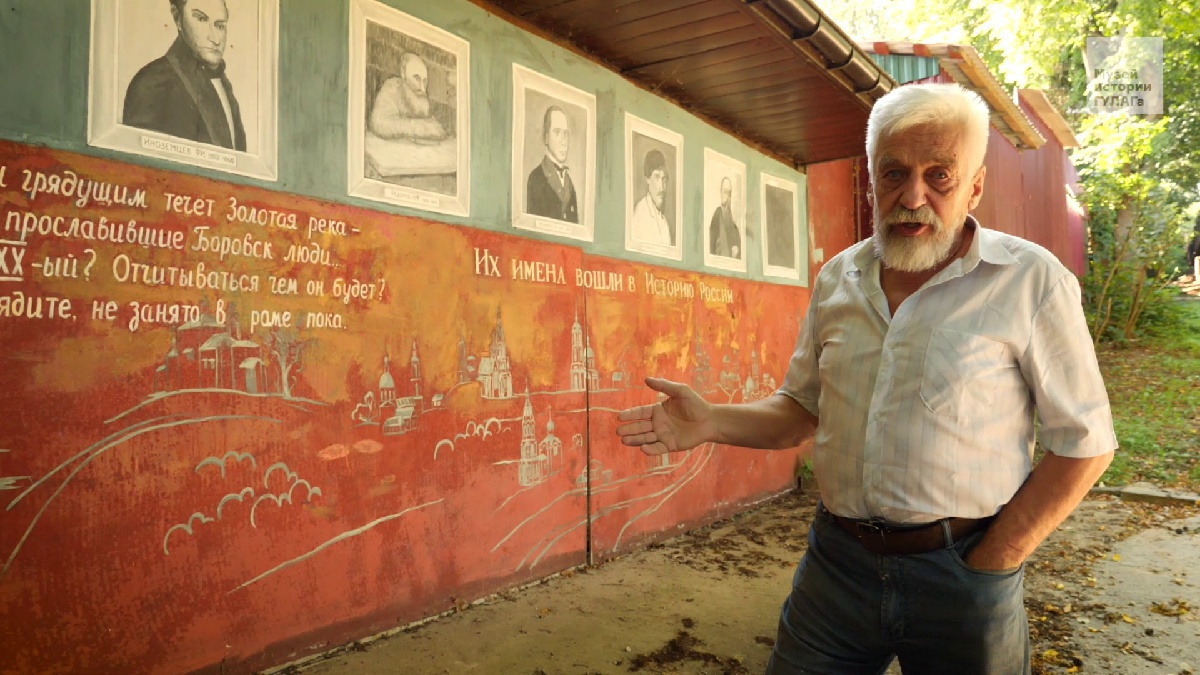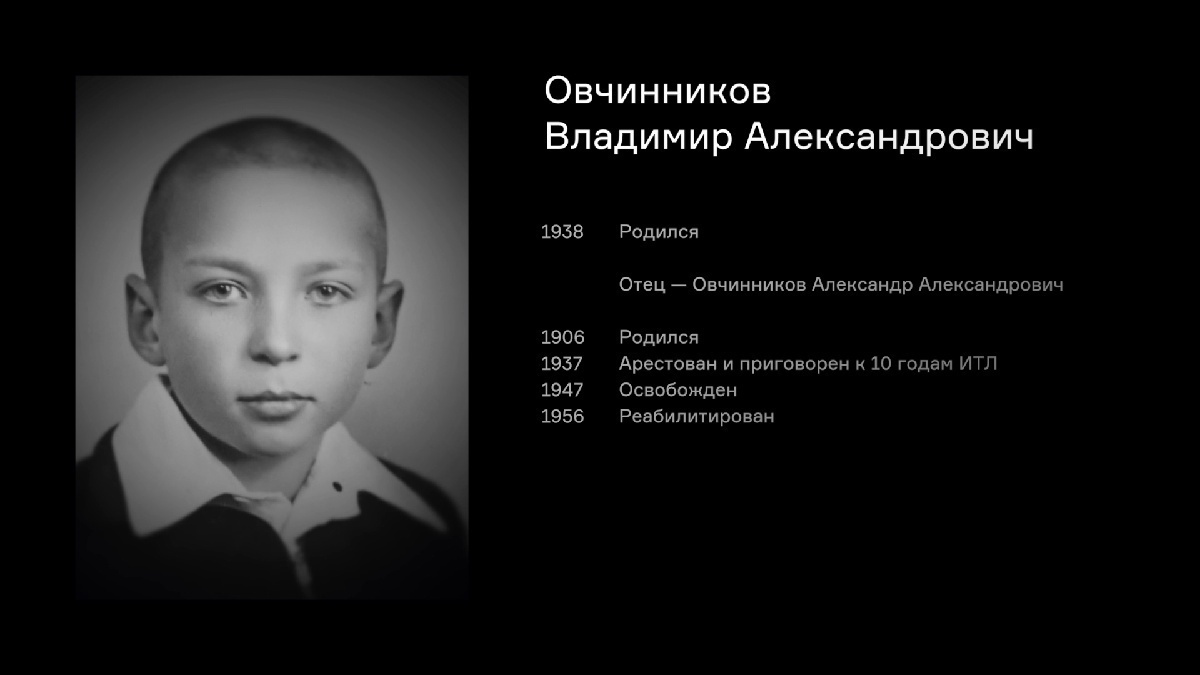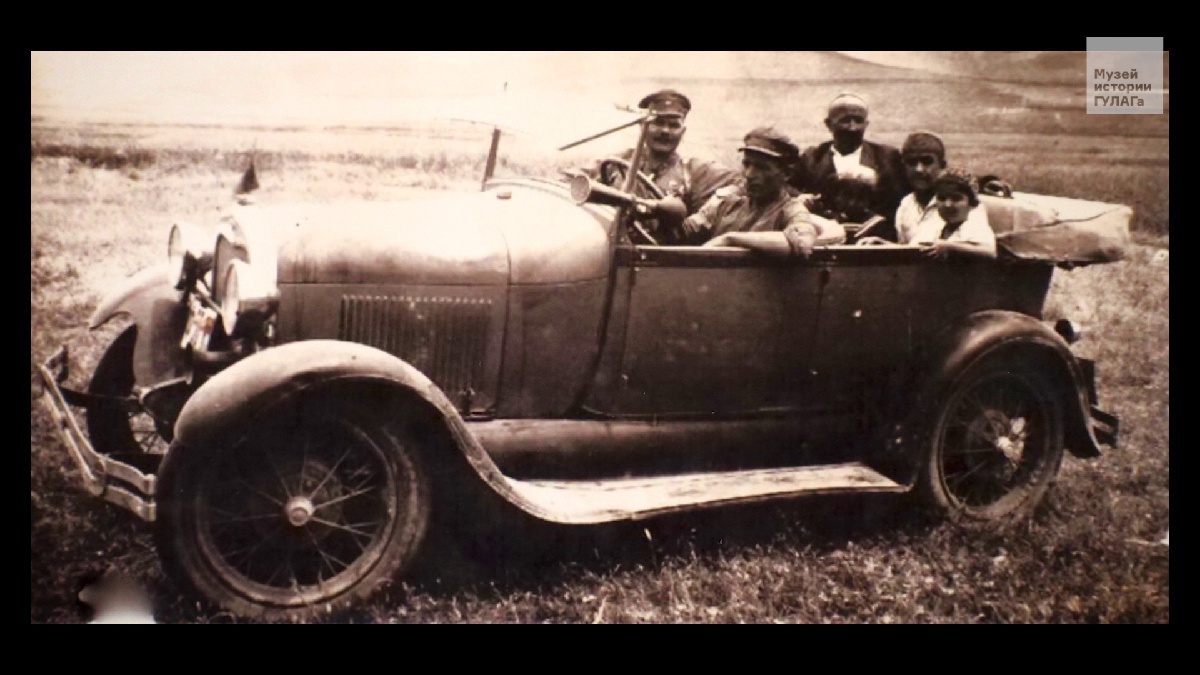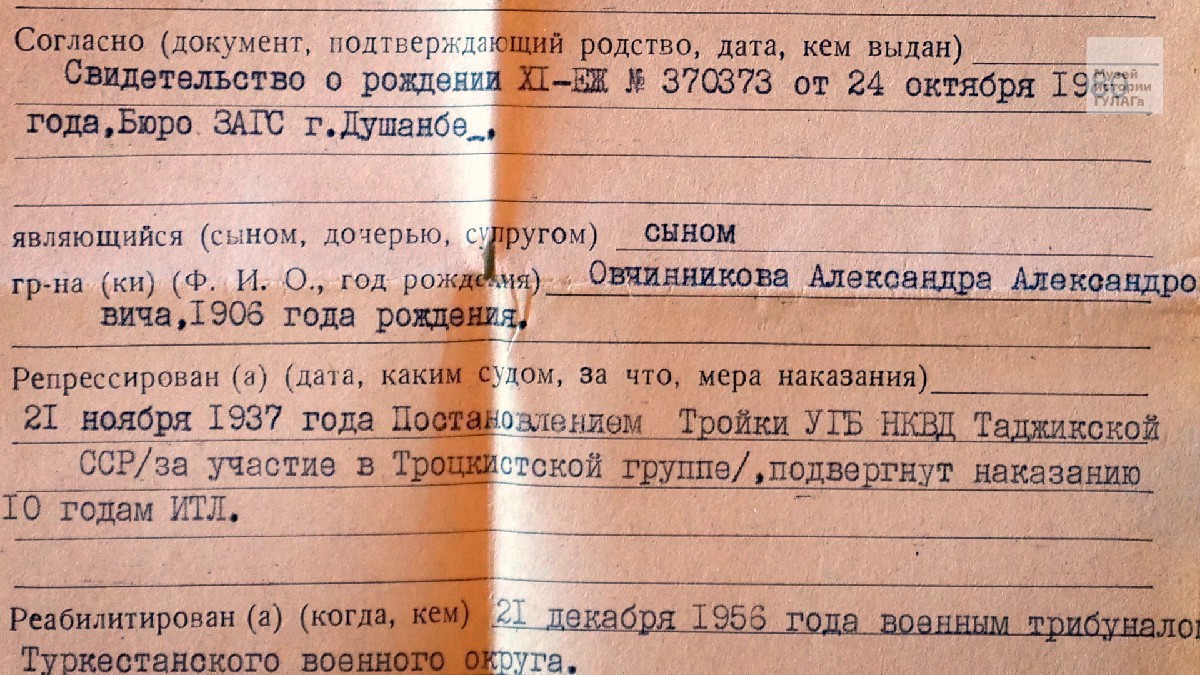 Details
Storyline
The project "My GULAG" of the Gulag history museum collects the memories of people who are put together in one film, consisting of many separate stories — an endless stream of human destinies, through which the mass repressions of the Soviet time passed. Eyewitnesses of these tragic events eventually leave us, and most of them do not leave evidence. That's why it's so important to record their memories. This is a movie that will not end until the last hero passes away.
Vladimir Ovchinnikov-artist, local historian, public figure, Creator of wall paintings in Borovsk, was born on February 17, 1938 in the city of Dushanbe.
Vladimir Alexandrovich's father, Alexander Ovchinnikov, was born in 1906 and worked as a driver at the headquarters of the Turkestan military district. He was arrested in 1937. He was accused of assisting a Trotskyist-monarchist group. On November 21, 1937, he was sentenced to 10 years of ITL. Released on November 21, 1947. He was rehabilitated in 1956. He died in 1990 in Borovsk.
A significant part of Vladimir Ovchinnikov's work is dedicated to preserving the memory of the victims of political repression in the Borovsky district. For fifteen years, the artist collected materials about the repressed and sought from the authorities to install the monument. The first attempt to create a gallery of repressed residents of Borovsky district occurred in August 2015. The first version of the gallery "for whom the Borovsky bells ring" included 18 portraits of executed residents of the Borovsky district. The gallery lasted 45 days before being destroyed.
In August 2016, the artist creates a second gallery of victims of Stalinist repression. This memorial (portraits of 20 borovians shot and a portrait of Alexander Solzhenitsyn), did not last more than one day after the completion of work on it and was also vandalized. The last memorial to the repressions was opened by the artist in April 2017. On October 29, 2017, a monument to the victims of repression (a granite boulder from Bolshoy Solovetsky island) was unveiled in Borovsk.
To this day, Vladimir Alexandrovich is seeking to create a memorial where all the victims of the Borovskoy land repressions will be named by name.