Subscribe to all library from $5 per month and get unlimited access to all movies
Subscribe
Yuli Andreevich's father served five years in the camp. Thirty years later, his son-a dissident, human rights activist and artist-will go to prison for spreading the " Gulag Archipelago»
Photos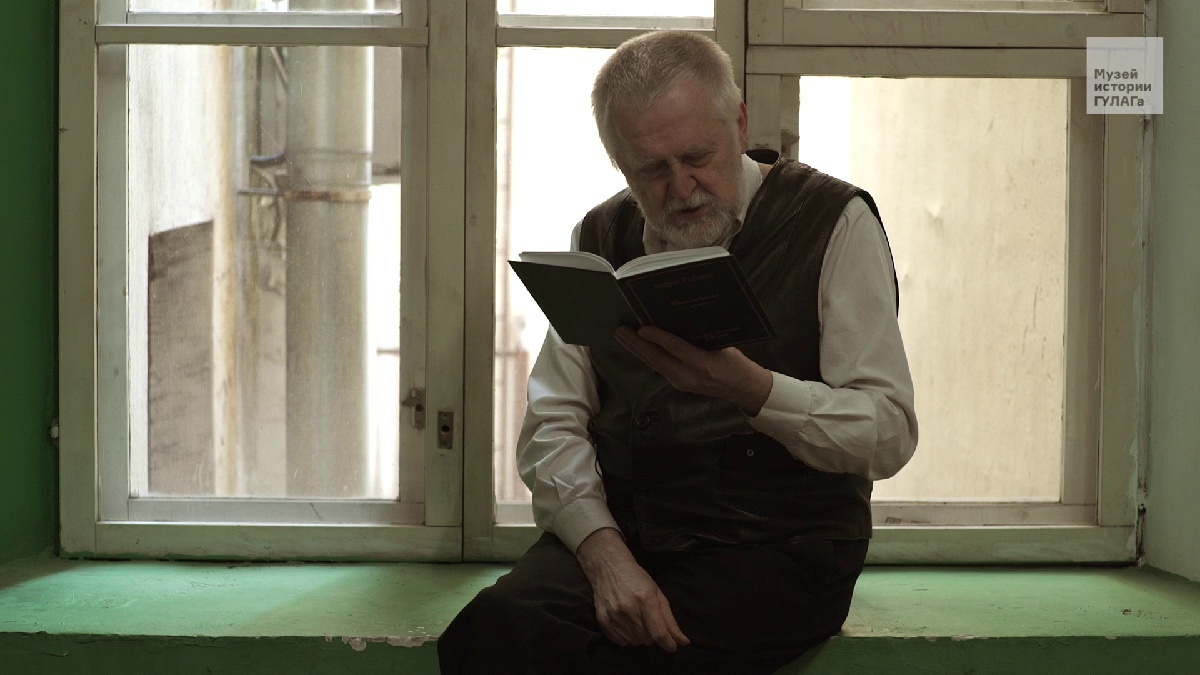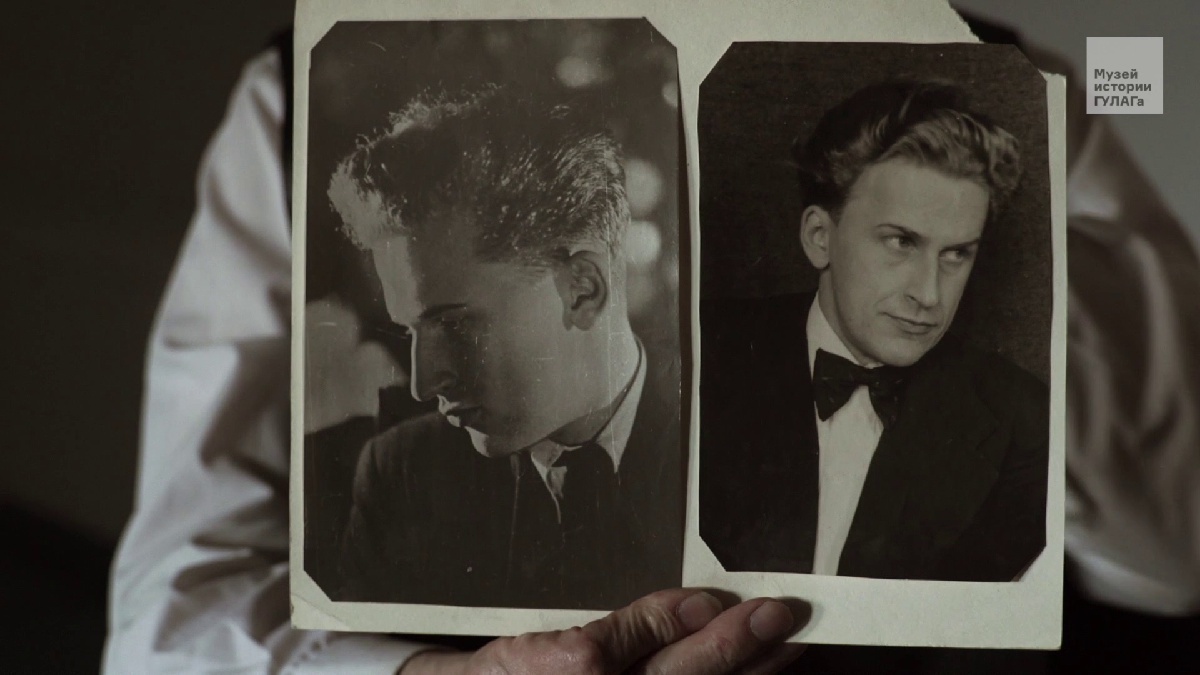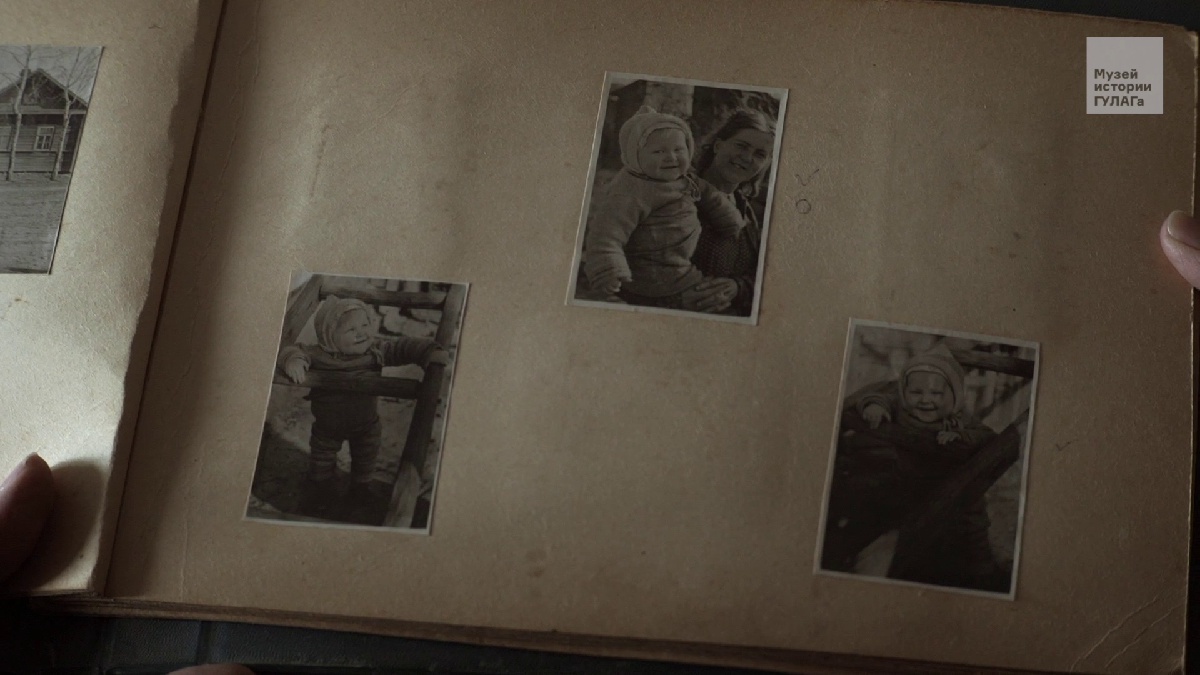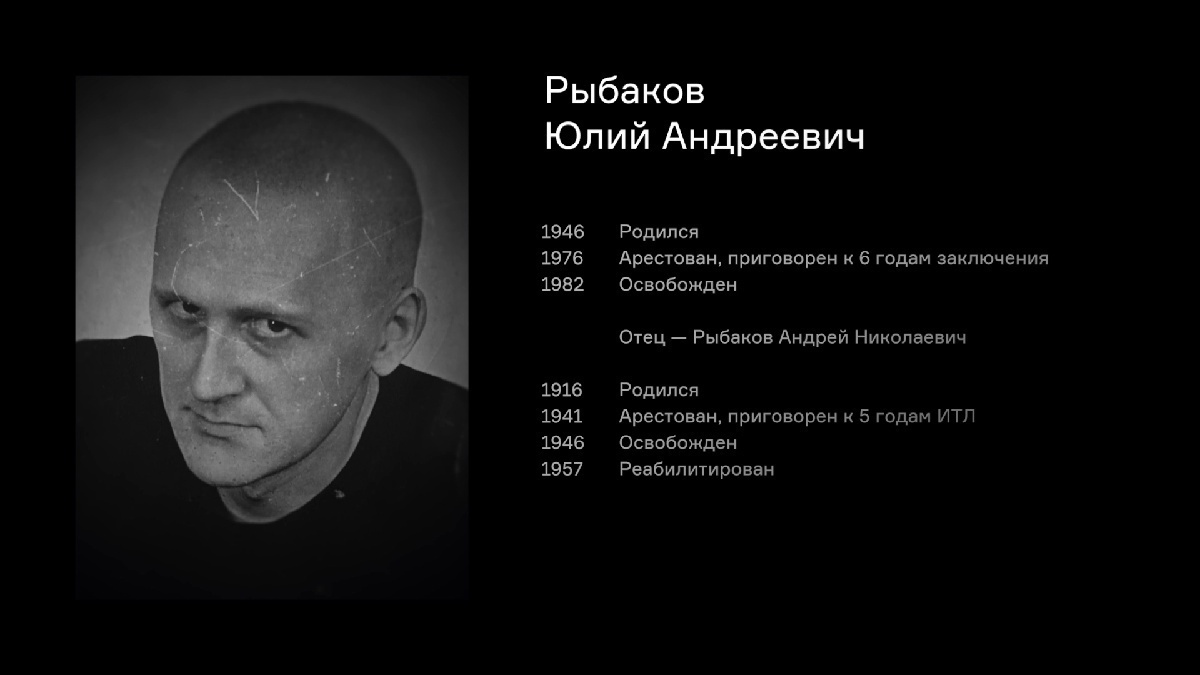 Details
Storyline
The project "My GULAG" of the Gulag history museum collects the memories of people who are put together in one film, consisting of many separate stories — an endless stream of human destinies, through which the mass repressions of the Soviet time passed. Eyewitnesses of these tragic events eventually leave us, and most of them do not leave evidence. That's why it's so important to record their memories. This is a movie that will not end until the last hero passes away.
Yuli Andreyevich Rybakov was born on February 25, 1946 in the city of Mariinsk, Kemerovo region. His father, Andrey Nikolayevich Rybakov, was a prisoner of the Siblag, and his mother was a freelancer. Before his arrest, my father lived in Leningrad and worked as the head of the archive of the Artillery Museum. On may 31, 1941, he was arrested on denunciation, convicted under article 58 and sentenced to 5 years of ITL. While in prison, Andrey worked in a lumber yard, played in a camp theater, and met his future wife in the camp.
After liberation the family moved to Novgorod oblast, in the town of Borovichi. My father worked as a teacher in the house of folk art, was a member of the theater society. In 1957, the Rybakovs returned to Leningrad.
In 1974, Yuli Andreevich graduated from art school and entered the Leningrad Institute of painting, sculpture and architecture named after I. E. Repin. In 1975, he joined the unofficial artistic life of Leningrad-actively participated in nonconformist exhibitions. Since the mid-70s-a member of the dissident movement.
In 1976, for participating in the dissident and human rights movement, as well as for distributing Solzhenitsyn's works and propaganda leaflets, Yuli Rybakov was convicted under article 70 of the criminal code of the USSR "anti-Soviet agitation and propaganda" for six years in a high-security prison. In 1982, he returned to Leningrad, studied law and law, and was active in politics. In 1988, he became one of the organizers and leaders of the Leningrad branch of the Democratic Union party, and participated in the process of forming the democratic system in Russia. In 1990, he was elected to the Lensovet and organized the first state Commission on human rights.
Yuli Rybakov is a member of the human Rights Council of St. Petersburg, a member of the St. Petersburg Union of writers, a member of the Association "Free culture".